Miniature art has been made for over 1000 years and is prized by collectors. Whether a portrait painted on the side of poppy seed or a caravan of camels marching through the eye of a needle
In the world there are no more than 20 artists who create Microminiature art. These tiny masterpieces are usually placed in the eye of a needle, on a poppy seed, or on a cut of a human hair. They can not be seen with the naked eye – only under a microscope. In our Tiny Art Collection gallery you can see this unique form of world art.
The techniques for producing tiny miniature works of art vary as much as the art itself. When painting a portrait, some artists will use a single hair from a paint brush to apply a stroke of paint so small it would not fill even one groove on your fingerprint.
Often using microscopes to properly see their creations as they work, micro-miniature sculptors will mount the finished piece on the blunt end of a severed human hair.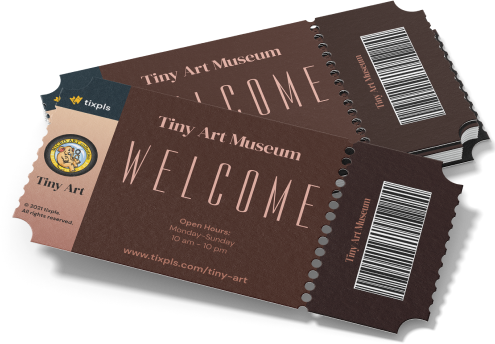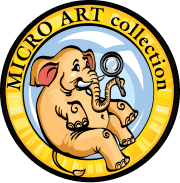 In recent years, there has been a revival of both the craft of making the Tiny Masterpieces and the audiences seeking out their work. The U.S. White House, the Smithsonian American Art Museum, Astolat Dollhouse Castle, and museums around the world have collections of miniature paintings, drawings, original prints and etchings, and sculpture.